If you're looking to list your home for sale, you may be wondering what steps you need to take to prepare it for the market. In addition to pricing your home competitively (via a comparative market analysis), working with an experienced real estate agent, and having your home professionally staged—you'll need to dedicate some critical thinking to your home's curb appeal. Keep in mind that most buyers will form a first impression about your home for sale before they walk in the front door, so putting money into the exterior spaces of your home is crucial for a fast and lucrative sale.

Below are eight ways you can enhance your home's curb appeal prior to listing.



1. Remove any outdoor clutter
Exterior clutter such as trash cans, lawn care equipment, bicycles, and children's toys can make a bad impression on prospective buyers and indicate that your home has been sloppily maintained. Before listing real estate, take some time to get rid of garbage containers, pet toys, and any other clutter. Any items you don't need immediate access to should be stored in a rented storage unit, so they don't take up space in the interior of your home or any of your storage spaces that buyers will want to examine.
2. Care for your lawn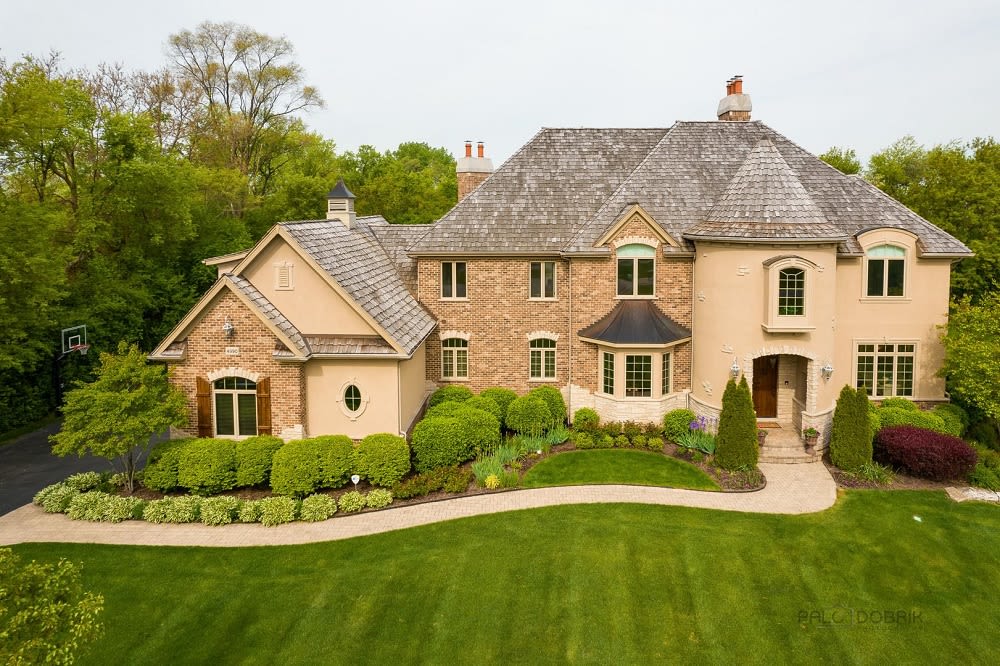 Prior to listing your lawn should be mowed, shrubs and bushes should be trimmed, and walkways should be cleared. Pay a professional to go over the yard with care, clearing any debris, cutting back any trees that are hanging low, and giving shrubs a trim to ensure they appear well-maintained.
3. Repair any visible damage
Walk around your property with your real estate agent and identify any visible signs of damage such as cracks in the drive or walkway, broken stairs on the front porch, or dents in the siding. Decide which items need to be fixed, compare them with your budget, and hire a professional team or handyman to take care of the problems. Keep in mind that major exterior damage such as rundown roofing, drainage issues, a faulty foundation, or signs that your home has been poorly maintained could cause difficulties when a buyer has a home inspection performed (and could even cause the sale to fall through).
4. Paint or replace the front entry and garage door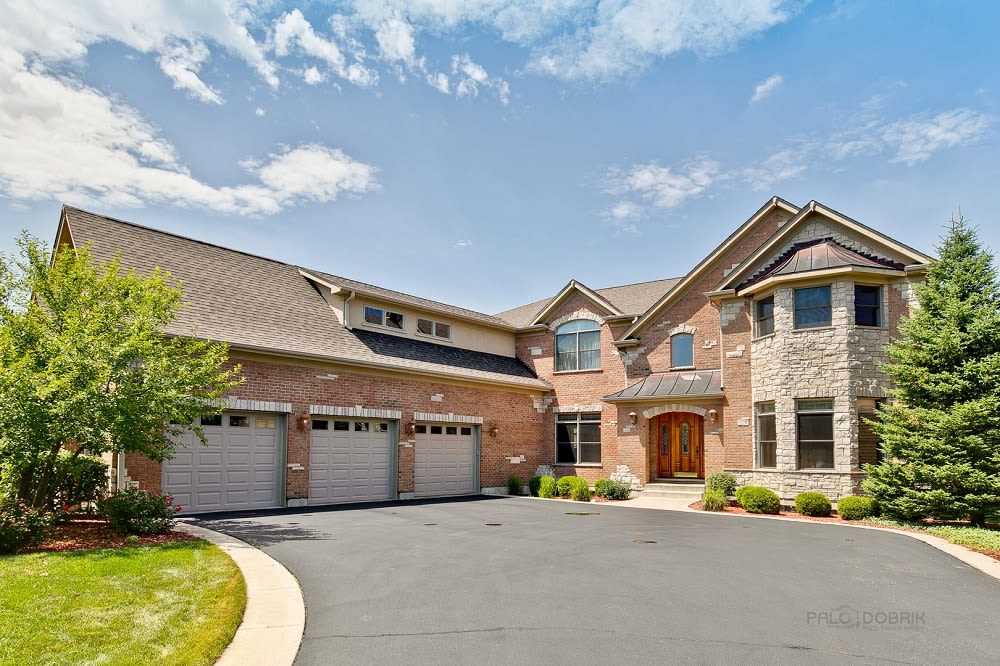 The front and garage doors are focal points of your home's curb appeal. If yours look faded, have visible damage, or are outdated, they could put a big damper on prospective buyers' first impression of your home. You can instantly boost your curb appeal by adding a fresh coat of paint to your front or garage doors. Popular front door colors to help sell homes include red, charcoal gray, and dark blue.

If your front or garage door is outdated or damaged, you should make room in your budget to replace it. Replacing a front or garage door is one of the highest ROI projects you can do prior to selling a home. A new front door has an average ROI of 74.9% while replacing your garage door will return an average of 97.5% of your investment.
5. Add exterior lighting
Having a well-lit exterior not only improves the appearance, it also ups their safety and security. To take your exterior lighting game to the next level, replace light fixtures on the patio, add some motion-sensor lights, and consider installing some solar path lights along your outdoor walkways. Be sure to use lighting along exterior stairs to help illuminate them. Exterior lights can also be used to highlight landscaping features such as hedges, statues, or water features.
6. Replace your mailbox
If your property has a mailbox at the end of the drive or mounted next to the front door, it will benefit from a new box prior to listing. A new mailbox makes a great first impression, and it's one of the least expensive projects you can do to increase your curb appeal. A new mailbox will only cost you around $50, and you can easily install it yourself.
7. Add quality porch furniture
A few pieces of quality outdoor furniture can increase your home's curb appeal immensely, and help potential buyers imagine themselves enjoying summer nights at their new home. Make sure you choose furniture that fits both the style of your house and the size of your front porch area. Too much furniture (or pieces that are too big) can make your space feel crowded and cluttered, and ultra-modern furniture in front of a historic home may be confusing to buyers.
8. Add finishing touches
As any real estate professional knows, it's often the little things that sell a home. Before you welcome prospective buyers to your home, add some finishing touches such as potted flowers or plants along the walkway and on the front porch. A festive wreath on the front door and a cheery welcome mat will also pay for themselves when you sell your home. Not only will this make a good first impression on potential buyers in person, but it will also enhance the professional photos and video for your listing and its marketing campaign.
Listing a luxury home for sale in Northern Illinois?
If you're planning to list your home for sale, reach out to experienced local real estate agent Jane Lee for expert guidance. Jane can help you decide which staging projects will help your home be more attractive to potential buyers. She will provide stress-free assistance and customer service through the entire selling process. When you're ready to begin the process of staging and selling your Northbrook luxury home, contact Jane Lee Luxury.