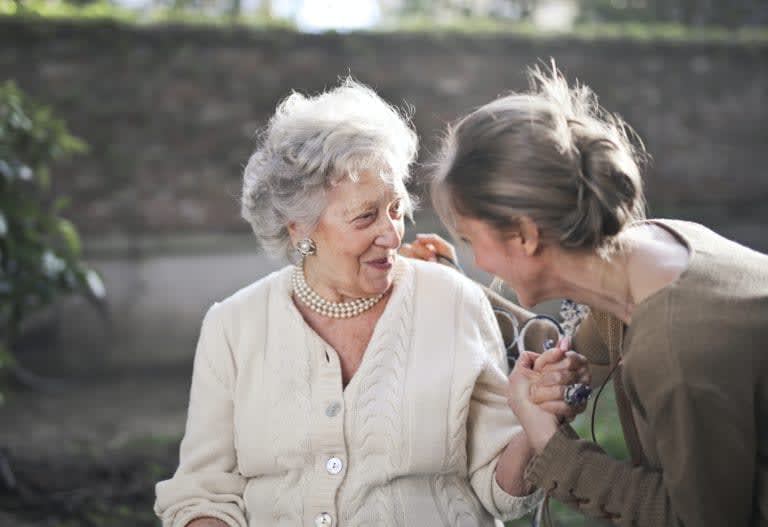 April 8, 2021 | Selling
Making the decision to move an elderly or disabled individual into
assisted living
is an emotionally wrought decision at the best of times; in the midst of the pandemic, it can be even tougher. A bit of pre-planning can make the process easier to manage, both for you and for your loved one. Enlisting the help of experienced real estate professionals like the
Jane Lee Team
can also be a tremendous help, particularly if you'll need to list a property for sale to finance the transition.
If you're not sure how to get started, the following tips and resources should help you learn more about the process and what it entails.
Being an Advocate
When you're a caregiver, you're an advocate for your charge, tasked with acting in their best interest, particularly when they are unable to do so for themselves. According to Consumer Affairs, this means making an
honest assessment
of your loved one's ability to safely live on their own and care for themselves. In situations where your charge has dementia, special physical or emotional needs, or is at risk for slips and falls, you need to act quickly on their behalf. This starts with an assessment of need and an in-depth examination of potential care options. When doing so, consider not only their physical requirements but their interests and desires as well.
Handling Pandemic Concerns
Have a frank and open discussion with the administrators of care facilities you're considering. Ask about their protocols for operation during the pandemic, and what they're doing to ensure residents and visitors are protected. Also, consult with your parent or loved one's primary care physician or gerontologist to discuss concerns and develop transitionary care plans to ensure your loved one's safety and health. Don't be afraid to ask questions – the care teams in residential and assisted living facilities are your partners in providing the very best care for your loved one.
Discussing the Hard Subjects
It can be challenging to have a conversation about long-term care and living situations when you're an adult child caring for an aging parent. Be upfront about your concerns and your thoughts, and allow your parent or loved one to voice their feelings as well. Big transitions such as this can create feelings of lost independence, grief, and sadness. Acknowledge the validity of those feelings and reassure your parent that you are committed to acting in their best interest. If you're struggling with guilt and anxiety, seek support services for yourself to help ease the burden.
Managing Financial and Legal Matters
According to the American Association of Retired Persons (AARP), in addition to understanding what your parent wants and needs in terms of care, and what is actually possible within those preferences, you'll also need to
discuss issues
including how their care will be paid for, and what
legal rights
you have to act on their behalf. If financial resources do not exist to fund long-term care, you may opt to have your parent's home appraised and prepared to sell as a way to finance the move to assisted living. Ensuring your loved one has a living will and designates you or someone close to you power of attorney can help pave the way for serving as an advocate.
Selling and Moving
If you ultimately decide to help your parent sell their home and downsize their belongings, do so with caution and care. Allow your loved ones to decide where cherished possessions go, and encourage them to select personal and sentimental items that are reasonable to keep with them in their new home. This will create a sense of familiarity and make the transition easier. Family photos, personal bedding, treasured artwork and trinkets, and knick-knacks that have meaning will all make new surroundings feel like home. Work with a qualified
real estate professional
like the Jane Lee Team to ensure all things proceed smoothly – even in a pandemic, a savvy agent will be able to arrange for repairs, stage the home, and provide potential buyers with virtual tours and socially distanced open houses.
Transitioning a loved one into assisted living can be an emotional event. Having the conversation around long-term care and making advanced legal and financial arrangements before there's an immediate need can help ease the process.
If you need to learn more about the best way to liquidate real estate assets to finance your loved one's transition to assisted living, reach out to the Jane Lee Team. You can give us a call today at (847) 295-0800 to learn more about what we do.
Guest Blog by June Duncan