If you're looking to sell a luxury home, it's likely you'll need to buy a new home at approximately the same time. Though this arrangement can certainly lead to some anxiety—especially if the timing doesn't go perfectly according to plan—you can still achieve your buying and selling goals. Hiring an experienced luxury realtor will make all the difference when listing, hunting, and managing two huge financial transactions at once. Your agent can help you map out many of the scenarios you're likely to encounter, and be a voice of reason and expertise when you need it.

The following tips are intended to make the process of simultaneous buying and selling homes a little smoother and a lot less stressful.



Understand the market
Though you can't predict exactly how your simultaneous buying and selling experience will go, you can get some insight into probable scenarios if you understand the Chicago area's current real estate market.

Like many other parts of the country, the market in the Chicago area continues to attract plenty of interested buyers. This has led to rising home prices, and given the area's competitive real estate market, it's likely you'll be able to sell your home more quickly than you'll be able to find a new one.

When you talk with your real estate agent about the market, they may recommend you find a home you're interested in before you list yours for sale, as attractive homes can easily sell in around a week. If you do decide to list before you make a successful offer on a new home, make sure you prepare for the challenges that come with selling prior to buying.
Selling prior to buying
Though it may seem like the best possible scenario, selling your home quickly (before you've found a new place to live) still has some potentially stressful challenges if you want to stay in the neighborhood. The most pressing one you'll face is where to live as you continue your home search. Though your real estate agent will work hard on your behalf to find homes that fit your wants and needs, you may find yourself with a gap period of weeks or months before you settle on a new place. Below are some ways to handle this scenario:
Offer the buyer a leaseback agreement
◽ If the buyer of your home is still trying to sell their property, a leaseback agreement could be a win-win. With this arrangement, the buyer agrees to let you rent your home back from them for a certain period of time. This would give you a chance to find a new home and will give the buyer a chance to sell their other property. This often requires savvy legal advisement, so talk to your real estate agent to see if this option is right for you.


Find a short-term rental
◽ If a leaseback agreement is not in the cards, your real estate agent may be able to connect you with a homeowner who wants to lease their property for a short and agreed-upon amount of time. This will take the pressure off the home search and ensure you and your family have a safe and comfortable place to live.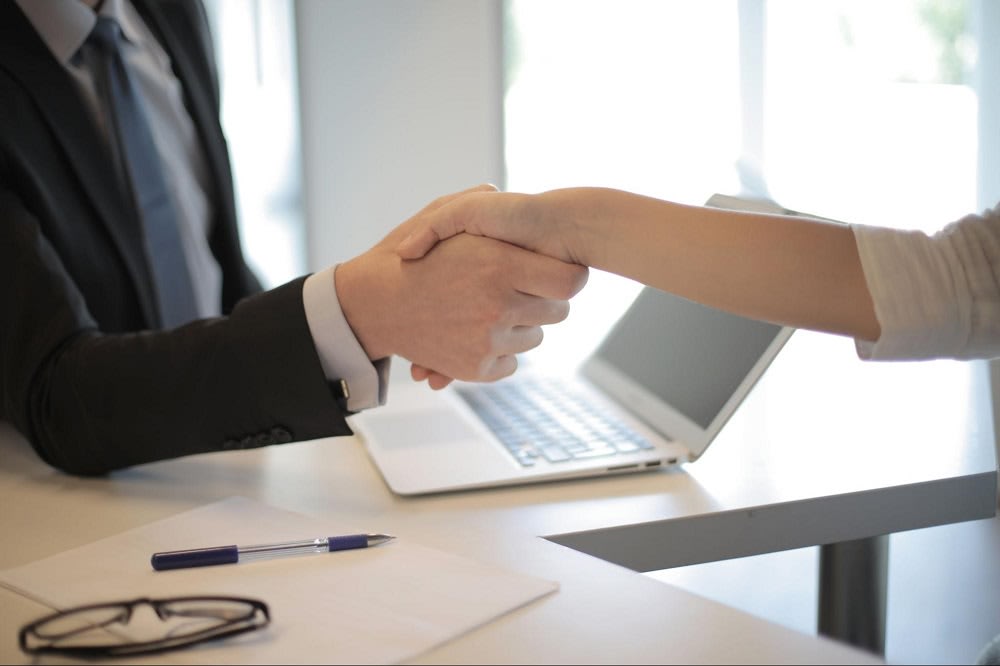 Buying prior to selling
Though it may be less likely, you need to prepare for the scenario where you immediately fall in love with a property and make a successful offer before your current home sells. Your biggest challenge in this scenario is coming up with the money to make a down payment and cover closing costs. Some solutions to this predicament include:
Get a home equity line of credit (HELOC)
◽ A HELOC allows you to leverage the equity you have in your current property before you sell. This revolving line of credit is secured by your home and provides you with a source of cash that can help you make a down payment and cover other costs associated with buying a new home. A HELOC usually has a lower interest rate than some other short-term loans, which makes them a great option for those who have bought before they sell.


Take out a bridge loan
◽ A bridge loan is a short-term financing solution that gives buyers the opportunity to borrow needed money for a period of between 1-3 years. Though bridge loans can carry high-interest rates, most of those who secure them won't have to pay it for long as they tend to pay off the entire loan once their home sells.


Borrow from your 401(k)
◽ If you have a qualified retirement plan, you may be able to borrow from it to pay for closing costs and a down payment. Talk with your financial planner about what retirement programs you have, if you are allowed to borrow from them, and if this is a good decision for your financial future.
In addition to covering down payment and closing costs without being able to access the equity in your current home, you'll also have to cover two mortgages and the cost of keeping up two households. Below are some ways to handle this situation:
Rent out your home short-term
◽ There are likely other people nearby who are in a simultaneous buying/selling situation, too, who may need to rent a home for a few weeks or months while they look for a new home. You can cover your mortgage by renting to them, or you can turn your home into a permanent rental to create an extra stream of income.


Secure a leaseback agreement
◽ Just as a leaseback agreement can be perfect if you sell before you buy, it can also be ideal if the opposite happens. If the seller of your new home has not yet found a new place to live, they may be willing to rent their home back from you to help you pay the mortgage until your other home sells.
Buying and selling Northern Illinois real estate?
Though buying and selling homes at the same time is not without challenges, it's still possible to experience success on both fronts when you work with an experienced luxury real estate agent. For the best market analysis, personal recommendations, and customer service in the Highland Park real estate market or throughout the Chicago area, contact The Jane Lee Team today.